The 10 Steps
What are the 10 Steps and what do they mean?
In Canada, the WHO's 10 Steps to Successful Breastfeeding have been adapted and expanded  by the Breastfeeding Committee for Canada to reflect a Canadian perspective. They were renamed as the "Integrated 10 Steps & WHO Practice Outcome Indicators for Hospitals and Community Health Services." The 10 Steps are the guiding principles that health facilities must implement to achieve Baby-Friendly designation.
Here is our interpretation of the 10 Steps:
There is a written breastfeeding policy that all health care staff must follow.
Health care staff must receive additional breastfeeding care training.
Ensure information is given to all pregnant women about the importance of breastfeeding.
Help mothers to do skin-to-skin right after birth and encourage continued skin-to-skin.
Support and assist mothers to breastfeed, even if they are separated from their babies.
Breast-milk is perfect; babies don't need other food or drink. Provide information to families.
Mothers and babies should remain together as much as possible. Provide "rooming-in".
Babies know when they are hungry. Encourage breastfeeding on demand.
Discourage the use of artificial teats or pacifiers (also called dummies or soothers) to breastfeeding infants.
Discuss the importance of seeking support from health staff, family and friends. Encourage mothers to attend breastfeeding support groups when they go home and also while pregnant.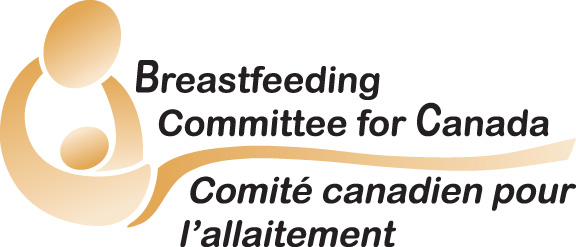 To see the official "Integrated 10 Steps & WHO Code Practice Outcome Indicators for Hospitals and Community Health Services" (Breastfeeding Committee for Canada, 2011) click here
For more information on the Breastfeeding Committee for Canada and the Baby-Friendly Initiative in Canada, click here